Danser, Inc.
Full-service metal fabrication, installation and plant maintenance done safely and efficiently
Metal Fabrication | Installation | Plant Maintenance | Vacuduct® | Relax, Danser is on the job.
Our safety and quality programs depend on our relentless commitment to people, processes and continuous improvement.
At Danser, everything starts with safety.
It is our policy to ensure every job is a safe job.
Daily safety meetings / toolbox meetings before work begins
Every installation project has responsible safety individual assigned
Pre–mobilization meeting outlining all safety hazards and examining possible engineering controls to mitigate risk
EMR

2021: 0.67
2020: 0.85
2019: 0.90
2018: 0.87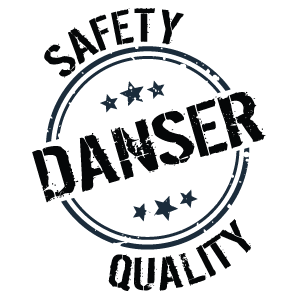 Competitive pricing
Multi-layer quality system
Consistency in process
Diversity in design and production
Prototype to production quantities
Agile, fast turnarounds
40 years of experience in mold and equipment design for the rubber industry
Complete in-house equipment design, fabrication, and custom electrical panel building
Robotic-assisted processes for consistency and efficiency
Process Driven = The Danser Difference
The only metal fabrication company with the Danser Difference. Our safety, quality, efficiency and cost-effectiveness all depend on our relentless commitment to reliable processes. At Danser, how we do anything is how we do everything, and we do it well.
Industries Served:
Chemical

Polymers

Oil & Gas

Power Generation

Structural Clay

Ceramics

Glass

Pollution Control
More
Why Danser?
Outstanding Safety Record

Over 80 years of experience

Flexibility without sacrificing safety or quality

Broad capabilities for fabrication, installation and service
The Meaning of American Craftsmanship
Danser crews are working across the country every day, driven by the traditional American values of honesty, hard work and our genuine passion for manufacturing and world-class craftsmanship.
Headquartered in Parkersburg, West Virginia, Danser is a growing group of down-to-earth, hard-working individuals striving to be the best at what we do. Our culture is focused on safety, continuous improvement and a commitment to excellence, and we take pride in our work, always aiming to exceed customer expectations.
Danser Customer Testimonials